Choosing the Right Shingles for Your Roof Replacement: Expert Advice from Long Beach Contractors
Long Beach, United States - September 19, 2023 / Atlas Roofing of Long Beach /
Long Beach – Selecting the right shingles for your roof replacement is a crucial decision that impacts both the appearance and protection of your home. As trusted contractors in Long Beach, Atlas Roofing understands the significance of this choice and is pleased to provide valuable insights to homeowners. 
Long Beach's moderate Mediterranean climate demands shingles that can endure heat and occasional rain. To ensure a long-lasting roof, homeowners are encouraged to opt for shingles with excellent weather resistance and UV protection. Additionally, considering the architectural style of the home is important, as different styles may necessitate complementary shingle designs. 
Factors to Consider in Shingle Selection
Before finalizing shingle choices, several essential factors should be considered. The shingle material is a critical consideration, with options such as asphalt, wood, metal, and slate offering their own advantages and disadvantages. Understanding personal needs and preferences is vital to making an informed decision. 
Cost is another important aspect to consider. While cost-effective shingles may seem tempting, investing in high-quality, durable shingles can save homeowners money in the long run by reducing the need for frequent repairs or replacements. 
Warranties are indicative of a manufacturer's confidence in their product's quality. Homeowners are advised to look for warranties that cover both material defects and shingle durability, offering peace of mind. 
Variety of Shingle Types for Roof Replacement
Atlas Roofing Long Beach offers a wide array of shingle options for roof replacements, each catering to different requirements: 
Asphalt Shingles 
Known for their affordability, durability, and ease of installation, asphalt shingles come in various colors and styles to complement diverse architectural designs. 
Wood Shingles  
For a natural and rustic appearance, wood shingles provide excellent insulation and can last for decades with proper maintenance. 
Metal Shingles 
Renowned for exceptional durability and fire resistance, metal shingles come in various finishes and can mimic the appearance of other materials. 
Slate Shingles 
Offering elegance and longevity, slate shingles are a premium choice for homeowners seeking enduring beauty. 
Understanding Shingle Durability and Lifespan
The durability and lifespan of chosen shingles are crucial considerations during roof replacement. Factors like climate, maintenance, and installation quality can impact their longevity. 
Asphalt shingles typically last between 15 to 30 years, while wood shingles can endure up to 30 years or more with proper care. Metal shingles boast an impressive lifespan of 50 years or more, and slate shingles can last for a century or longer. 
Hiring Professional Shingle Roof Replacement Contractors in Long Beach
For residents in Long Beach, hiring professional contractors for shingle roof replacements is vital. The coastal climate and unique architectural styles present specific challenges that require the expertise of experienced professionals. 
Atlas Roofing Long Beach's professional contractors possess the knowledge and skills to assess roof conditions, recommend the most suitable shingles, and ensure proper installation. They are well-versed in local building codes and regulations, guaranteeing that roof replacements meet all necessary requirements. 
For expert advice and superior shingle roof replacement services in Long Beach, homeowners can rely on Atlas Roofing to protect their homes and enhance their curb appeal. 
About Atlas Roofing Long Beach
Atlas Roofing Long Beach is a leading roofing company providing premium shingle roof replacement services in Long Beach. With a team of experienced professionals and a commitment to excellence, Atlas Roofing delivers top-quality roofing solutions to homeowners. 
Contact Information: 
375 Redondo Ave #A1061 
Long Beach, California 90814 
United States 
+1 562-376-2244 
http://www.AtlasRoofingLongBeach.com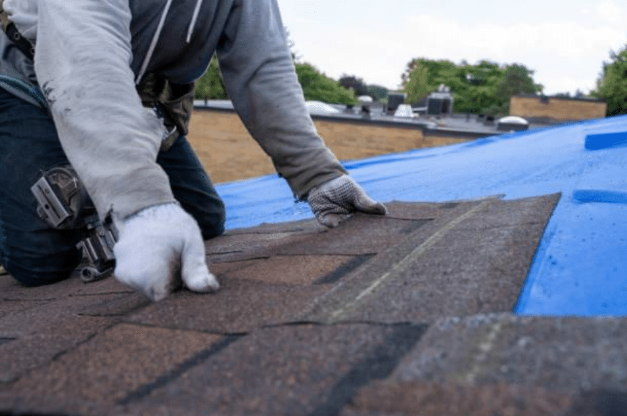 Contact Information:
Atlas Roofing of Long Beach
375 Redondo Ave #A1061
Long Beach, CA 90814
United States
Mike Vrabel
(562) 376-2244
https://www.atlasroofinglongbeach.com/

Original Source: https://www.atlasroofinglongbeach.com/choosing-the-right-shingles-for-your-roof-replacement-expert-advice-from-long-beach-contractors/